| | |
| --- | --- |
| | 106 corporations depart ALEC, |
ALEC Exposed
From ALEC Exposed
Through ALEC, Global Corporations Are Scheming to Rewrite YOUR Rights and Boost THEIR Revenue
Through the corporate-funded American Legislative Exchange Council, global corporations and state politicians vote behind closed doors to try to rewrite state laws that govern your rights. These so-called "model bills" reach into almost every area of American life and often directly benefit huge corporations.

In ALEC's own words, corporations have "a VOICE and a VOTE" on specific changes to the law that are then proposed in your state. DO YOU? Numerous resources to help us expose ALEC are provided below. We have also created links to detailed discussions of key issues, which are available on the left.
ALEC News
On the heels of Scott Walker abandoning his presidential bid, the Wisconsin governor is returning to the state and flipping through the old American Legislative Exchange Council(ALEC) playbook for ideas.

Walker comes back to Wisconsin with his approval at an all-time low. Following a sneak attack on the open records law, a plan to spend hundreds of millions of taxpayer dollars on a stadium for an NBA team co-owned by Walker's campaign finance co-chair, and mounting allegations of lawbreaking and political kickbacks at Walker's job creation agency (the Wisconsin Economic Development Corporation), even Walker's longtime GOP supporters began to disapprove of the governor.

With his return to Wisconsin, some called on Walker to build bridges and mend fences.

Yet rather than reach across the aisle or putting his weight behind broadly popular measures, Walker is returning to an old divide-and-conquer strategy: rally the far-right base by scapegoating public workers, and push policies lifted from the ALEC playbook.

Read the rest of this item here.
---
Local Democracy, Workers' Rights at Stake in Missouri Veto Session
Missouri's General Assembly met under pressure from corporations and their lobbyists to override Governor Jay Nixon's veto of bills that would curb local government control over wages, paid sick leave, and other employment policies and make Missouri a Right-to-Work state.
Both bills vetoed by Nixon are high priorities of the American Legislative Exchange Council (ALEC). Read the rest of this item here.
---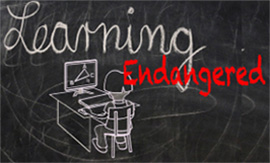 Op-ed by Rep. Chris Taylor
On the heels of a newly passed state budget that again leaves our K-12 public schools behind without ample and consistent funding, I recently headed back to where the school privatization push all began--the American Legislative Exchange Council, or ALEC.
ALEC and its members, including the American Federation for Children (AFC), have become more powerful than our citizens' voices at the State Capitol.
Read the rest of this item here.
More ALEC News
Royal Dutch Shell announced recently that it planned to let its membership in the American Legislative Exchange Council (ALEC) lapse early next year, explicitly citing the organization's stance on climate change. The last oil company to cut ties with ALEC was BP in March 2015.
In a statement, a Shell spokesperson said, "ALEC advocates for specific economic growth initiatives, but its stance on climate change is clearly inconsistent with our own."
Read the rest of this item here.
---
By Seattle City Councilmember Nick Licata
It's true. I plopped down my $50 and became a member of ALEC (the American Legislative Exchange Council), dedicated to the three principles of limited government, free markets, and federalism. This is the basis of a right-wing movement in America to repeal existing government legislation that promotes social justice and economic equity, and stop any future such legislation.
I was intrigued by how such commonly shared goals could lead to such divergent paths toward a more democratic America.
Read the rest of this item here.
---
By Rep. Chris Taylor (D-WI)
Wisconsin has become the new ALEC darling, and took center stage on the second day of the 42nd ALEC conference. It is easy to see why. Since the 2010 Tea Party takeover of our state, a deluge of ALEC model bills have become law, from policies to privatize public education to the hallmark, anti-worker package of laws that launched Scott Walker into the national spotlight and now provides his basis for running for president.
Read the rest of this item here.
---
At the American Legislative Exchange Council (ALEC) 2015 annual meeting in San Diego, California, dirty energy companies and their supporters--including ExxonMobil, Chevron, and Duke Energy--continue to dominate the funding of activities, according to a list of conference sponsors obtained jointly by the Center for Media and Democracy and Greenpeace.
Read the rest of this item here.
Breaking News
Click here to find archived news articles.
ALEC - The Backroom Where Laws Are Born
This is a glimpse into the world of the American Legislative Exchange Council, a corporate-funded charity that pays for lawmaker trips to resorts where they leave with ready-to-pass bills.

Neither ALEC nor the Georgia legislature would show us where the money comes from, or who it goes to.
A Charity for Lawmakers? ALEC Legislator Resigns to Become Lobbyist
Rep. Ben Harbin resigned after two decades as a Georgia legislator the same day as 11ALive reporters asked him for an interview about the American Legislative Exchange Council (ALEC) meeting where he was found behind closed doors with the top state lobbyist for the cell phone industry.

Atlanta's 11Alive follows up on its behind-the-scenes investigation of ALEC.
Sign up for news and updates from the Center for Media and Democracy!
ALEC Exposed is a project of the Center for Media and Democracy (CMD). CMD does NOT accept donations from for-profit corporations or government agencies. More information about CMD is available

here

. You can reach CMD's Executive Director, Lisa Graves, via editor AT ALECexposed.org. Privacy policy: Other than material you post to this wiki in your name, our privacy policy is that we will not disclose private personally identifiable information or data about you, such as your name, email address, or other information, unless required by law. On copyright: ALEC Exposed considers contributions to this wiki to be released under the Creative Commons Attribution-ShareAlike 3.0 License or in accordance with law. Information on how to provide us with notice regarding copyright is available

at this link

. Notices regarding copyright or other matters should be sent to our designated agent, Lisa Graves, via email (editor AT ALECexposed.org).