Template:Take Action 2
Take Action!
TELL YOUR LEGISLATOR TO CUT ALEC TIES!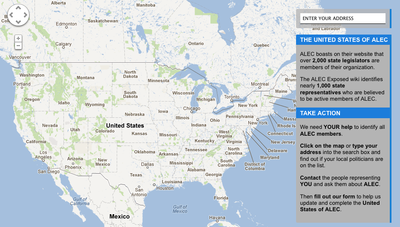 ALEC boasts on its website that over 2,000 state legislators are members of their organization. ALEC Exposed has identified nearly 1,000 state representatives who are believed to be active members of ALEC. We need YOUR help to identify all ALEC members.

Click Here to Help!