NN12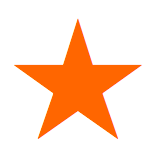 ALECexposed is at Netroots Nation!
At NN12, the Center for Media and Democracy/ALECexposed will be sharing some new resources you can use to help expose ALEC. And, if you are in Providence, please stop by our booth and say hi!
ALEC Panel at Netroots
Here is some information about the ALEC panel at NN:
"Whose Law Is It Anyway? ALEC's Influence on State Legislatures and What We Can Do About It"
The American Legislative Exchange Council has been behind innumerable controversial state laws in recent years, including union-busting, teacher-bashing, voter suppression, attacks on immigrants, privatizing basic public services and gutting environmental and health regulations. Learn more about ALEC, who backs them and what you can do to stand in their way.
Speakers:
ALECexposed/Center for Media and Democracy, Lisa Graves
Color of Change, Rashad Robinson
National Education Association, Kim Anderson
National Public Pension Coalition, John Carey
People for the American Way, Marge Baker
Progress Now!, Aniello Alioto
Common Cause's Doug Clopp and others who have been actively working to expose ALEC will also be there for the ALEC discussion.
New Satirical Video about ALEC
We at ALECexposed have a new satirical video out about ALEC corporations, politicians, and think tanks, which you might enjoy:
New Issue Summaries about ALEC's Agenda
We have some new two-page summaries of substantive topics that the Center for Media and Democracy/ALECexposed was instrumental in preparing that you can download and share:
New Website Redesign Underway
We also wanted to let you know that we are in the process of revising the navigation of the site. Each of the substantive topics on the left sidebar of this page is a link to some of our key analysis about the "model" bills in those topic areas. We are working to make those analytical materials CMD prepared when it launched ALEC exposed in July 2011 easier to find and download. In the meantime, you can find more information on each of the topics of the left, by clicking the link and scrolling down.
Advocates on ALEC at NN